A custom bobblehead doll is one of the most creative ideas taking the present wedding trends by storm. It is becoming the most desirable way to show your love and affection towards someone. A custom bobblehead doll is an elegant and peculiar choice for your wedding or as a gift for someone special.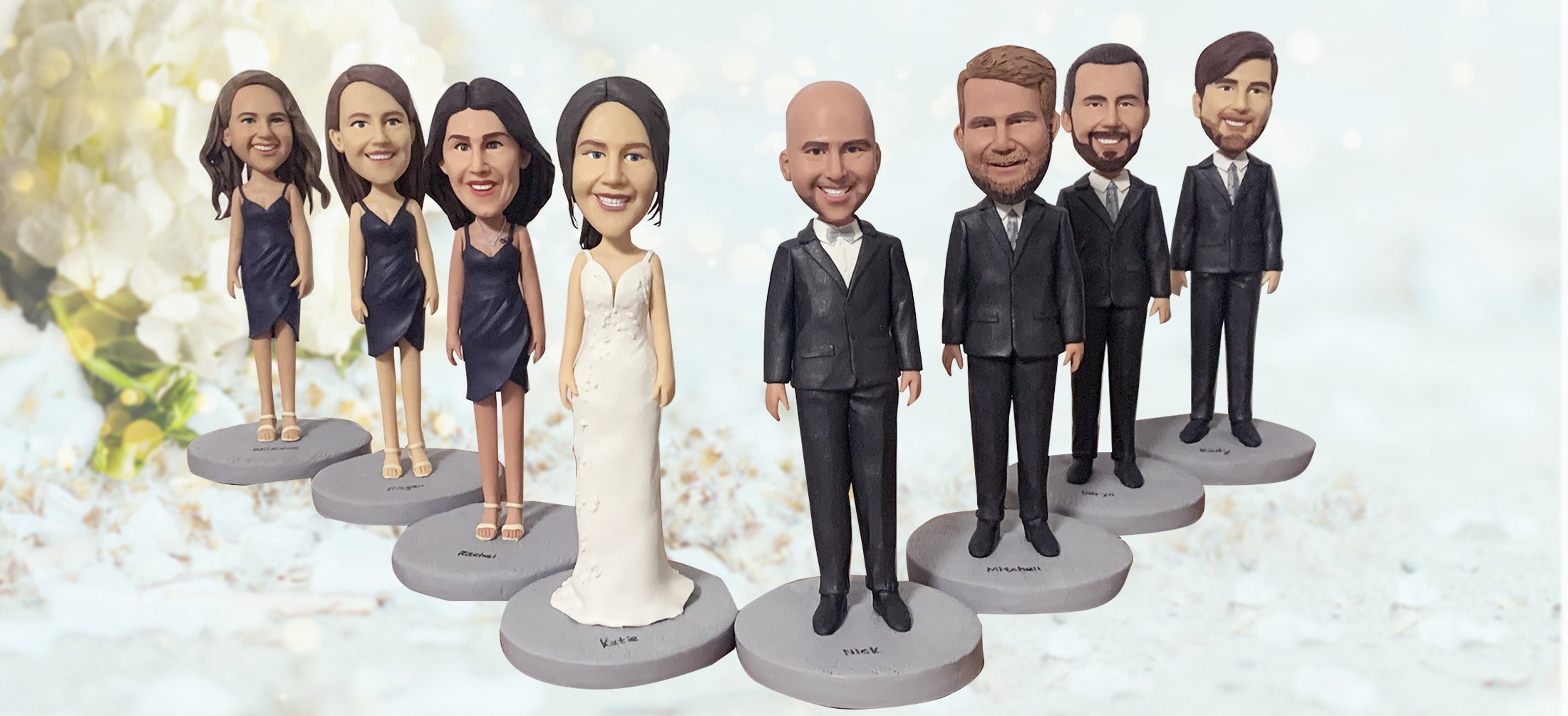 Here are a few tips that you should consider before choosing a perfect bobblehead doll. 
Choose a reputed supplier.
While looking for a perfect bobblehead, always choose a seller who has a good reputation amongst his clients and has prior work experience. A seller should capture all the emotions and feelings that you want him to affiliate with your bobblehead. It is the seller's responsibility to keep you informed about the progress of your order and provide you with a memorable customer experience that you can remember for ages.
Consider all the available options.
It is mandatory to consider all the options available to you to make an informed decision. Many manufactures are offering a lot of variety in each category of bobbleheads. It is better to explore various options available in your preferred category before you make the final purchase. That way, you can save a considerable amount of money, and you will be able to purchase a product of your own choice.
Customization:
Customization is a factor that you should take into consideration before placing the order for your bobblehead. Everyone has a different choice. You cannot opt for something made for someone else. People always show more love and affection towards those things that are custom build for them. There are plenty of factors that can enhance your customization experience, for example, sizes, shapes, materials, and colors available. Therefore it is of the essence to choose a supplier who provides you variety in all these parameters.
Materials:
Material choice is one of the vital aspects of a top-notch customized bobblehead character. The use of quality material makes sure that the doll is durable and has appropriate flexibility. The material used in the manufacturing process will determine the overall appearance and quality of the finished product. 
Polyresin is mainly used to make customized bobbleheads as it is highly durable and allows precision in provided designs. Polymer clay is another material used because it is cheap and has a shorter processing time. The only disadvantage is its fragility, so it is necessary to make the right material choice.
The resemblance to the model.
When you place an order for a bobblehead, you have to provide an image that acts as a model. In the world of bobbleheads, the resemblance to the given model is compulsory. The only thing that separates a perfect bobblehead from a bad one is the similarity with the given model. If it is matching, then the end product is good. Otherwise, you have to do it again from scratch.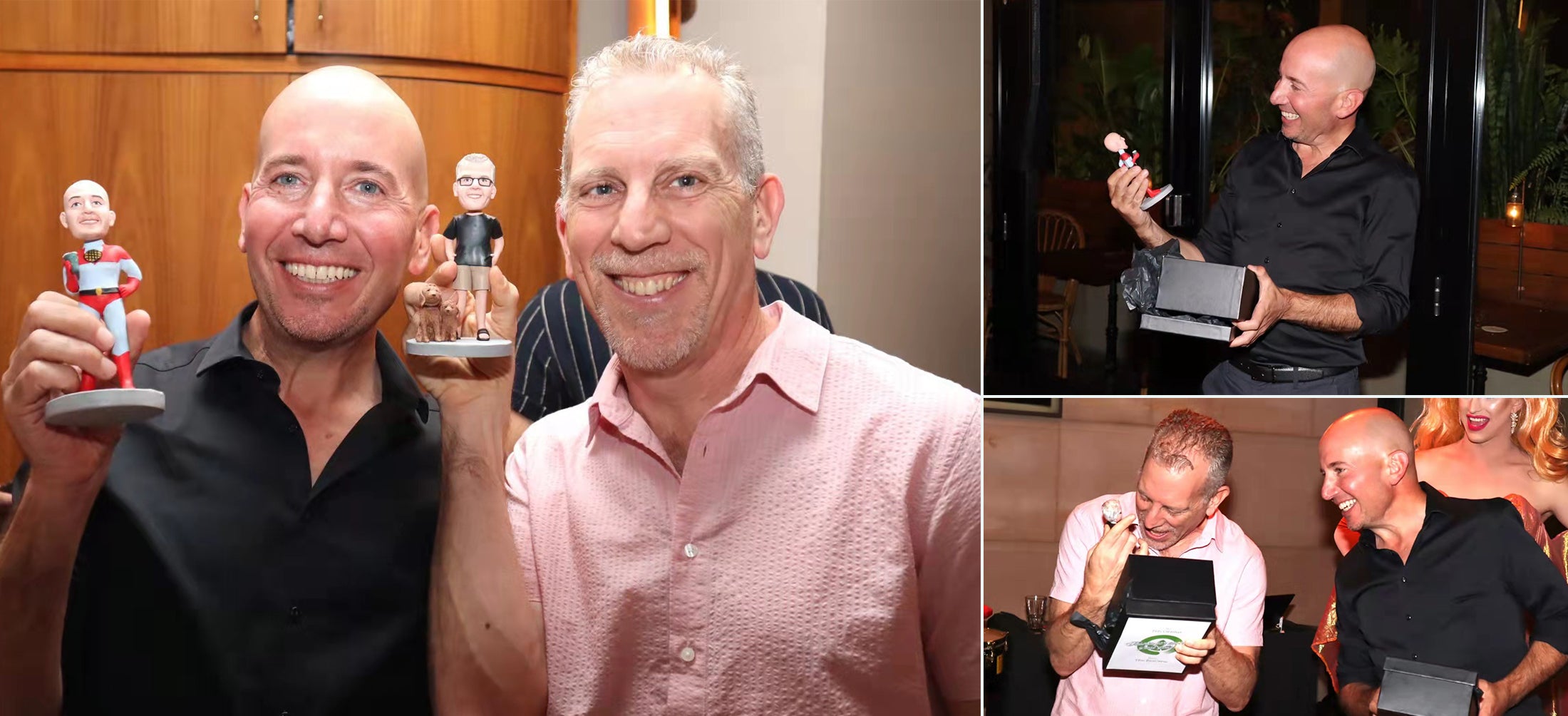 Size:
The selection of the right size is another factor that will play an essential role in determining the overall quality and look of the finished doll. The size of the bobblehead depends on your preferences. There are several options available in the size charts of a bobblehead doll, and you should select the one that suits you the most.
Price comparison:
Price comparison between the different suppliers is necessary before placing the final order. The price of the bobblehead depends on the complexity and the quantity of the order. If your order in bulk and ask for a simple design, you are more likely to get a discount from the supplier. Contrary to that, if your order has some intricate details and requires more time and effort to finish, the supplier can charge you extra money. Considering all these factors, always remember to compare prices and get rates from different vendors and never forget to ask the supplier for a discount. It is necessary to find a supplier who can create custom bobbleheads at a reasonable price.
Conclusion:
Custom bobblehead dolls are the most compelling and captivating gift you can give to anyone. The decorative wedding bobblehead dolls are also an excellent idea for a personalized wedding gift. If you want your guests to be pleasantly surprised at your wedding, the wedding bobblehead cake toppers should be your go-to option. Ordinary presents can make you smile for a moment, but bobblehead dolls are gifts for a lifetime.
If you want to browse and purchase custom bobblehead dolls of different styles, you can visit our website: https://www.bobblegifts.com/